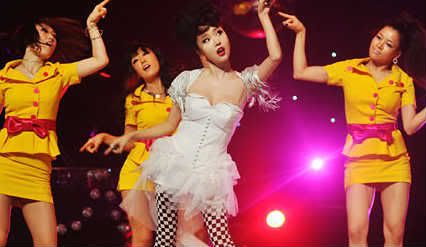 Welcome to Maddy's journal - friends only.
I'd love to be friends with anyone so just read about me and if you think we'd get along leave me a comment.
ME
My name is Maddison, but everyone calls me Maddy.
Currently 21 years old, studying a BA at The University of Adelaide.
I love music, languages, reading and writing.
MUSIC
I listen to mainly Korean Pop. Which is why you've probably stumbled across my journal.
I like: pop, r&b, hip-hop, dance, rap, rock, indie, classical, occasionally some jazz. So if its any of those, not matter what language, I will give it a go.
Japanese Dramas Watched.
Korean Dramas Watched.
Currently Watching.

きみはペット
kimi wa petto
"You're my pet" (2003)
Kato Koyuki, Matsumoto Jun


花より男子
Hana yori dango
"Boys Over Flowers" (2005)
Inoue Mao, Matsumoto Jun, Oguri Shun



花ざかりの君たちへ
hanazakarinokimitachie
"For You In Full Bloom" (2007)
Horikita Maki, Oguri Shun, Ikuta Toma


魔王
Maou
"The Devil" (2007)
Ohno Satoshi, Ikuta Toma


恋空
koizora
"Sky Of Love" (2008)
Seto Koji


アタシんちの男子
atashinchinodanshi
"My Boys" (2009)
Horikita Maki, Seto Koji



素直になれなくて
sunao ni narenakute
"Hard to say I love you" (2010)
Eita, Ueno Juri, Seki Megumi, Tamayama Tetsuji, Kim Jaejoong

아름다운 날들
areumdaun naldeul
"Beautiful days" (2001)
Lee JungHyun, Lee ByungHun, Choi JiWoo, Ryu SiWon, Shim MinAh


My Girl (2005)
Lee JunKi, Lee DaHae


환상의 커플
hwansang-e keopeul
"Couple In Trouble" (2006)
Han YeSeul


Beethoven Virus (2008)
Jang GeunSeok, Lee JiAh


미남이시네요
minamishineyo
"You're Beautiful" (2009)
Jang GeunSeok, Park ShinHye, Lee HongKi, Jung YongHwa, UEE


Oh My Lady

Heading to the Ground


Full House


Pretty Little Liars


蜗居
wo ju
"Dwelling Narrowness" (2009)

Profile by Fruitstyle + Link + Link